Where is the Market Headed in 2014?
Written by Mary Beth Tice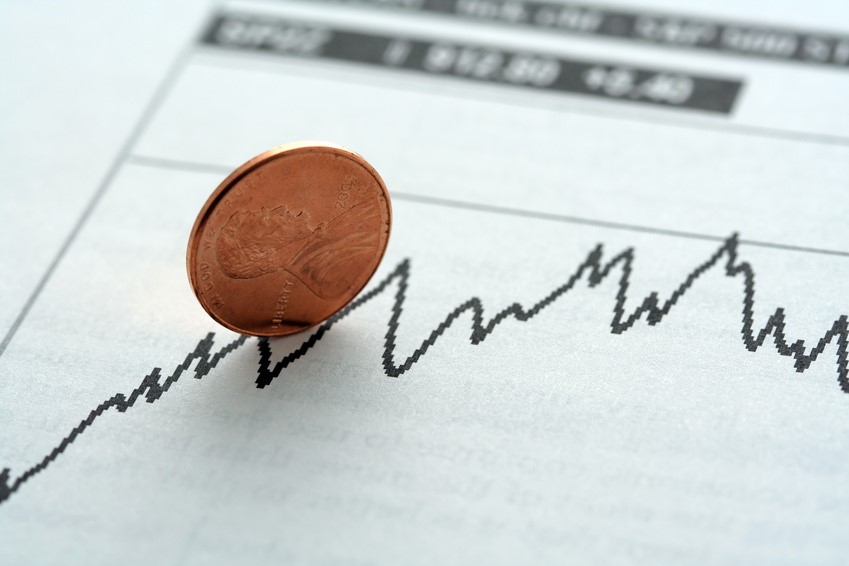 At the start of anything, whether it's the New Year, basketball season, or a new relationship, everyone wants to know "Where is this thing going?" It's no surprise that the real estate market faces the same question a thousand times throughout each year. But much like knowing who is going to the playoffs prior to the end of the season, knowing exactly where the market is headed will vary based on who you ask.
To Know Where We are Headed, First We Need to Know Where We Have Been
Because real estate can vary greatly from place to place, I pulled sold data for the month of January from 2012, 2013 and 2014. This data was simply for any Single Family Home sold during the month of January for this year and the past two years for comparison. Additionally, I used the Wilmington Regional Association of REALTORS® (WRAR) for New Hanover County sold listings and the Brunswick County Association of REALTORS® (BCAR) for Brunswick County sold listings. (I realize that there will be some missing data from each source as their coverage areas overlap but this data provides enough information to see what the market has done.)
New Hanover County
| | | | |
| --- | --- | --- | --- |
|   | 2012 | 2013 | 2014 |
| Amount of Sold Listings | 157 | 213 | 202 |
| Average Sold Price | $222,498 | $239,661 | $244,099 |
| Average Days on Market | 178 | 125 | 118 |
On first glance this data is meaningless, just a bunch of numbers, but once we look into the amount of change, these figures speak volumes. First let's take a look at the amount (or units) of listings sold. In January 2012, 157 homes were sold. In January 2013, we saw a 36% increase to 213. January 2014 saw 202 homes sold, a decrease from 2013 of 5% but an overall increase of 29% from 2012. The average sold price increased 8% from 2012 to 2013 and increased another 2% from 2013 to 2014 for an overall increase of 10%. The average days on the market decreased each year, 30% from 2012 to 2013, 6% from 2013 to 2014 and overall 34% from 2012 to 2014.
Conclusion? The increase in average sold price and decrease in days on the market are both positive points for sellers in 2014 that we hope will continue as the market begins to pick up during the spring and summer months.
Brunswick County
| | | | |
| --- | --- | --- | --- |
|   | 2012 | 2013 | 2014 |
| Amount of Sold Listings | 103 | 139 | 122 |
| Average Sold Price | $206,695 | $209,516 | $186,865 |
| Average Days on Market | 219 | 193 | 191 |
At first glance, it's easy to see that Brunswick County sellers saw lower sold prices than their neighbors in New Hanover County as well as less units sold and more time on the market. However, these markets are vastly different with different demographics, so a direct comparison between the two is ill-advised. We can however, compare the county's data from the previous years to see where we are headed. January 2012 saw 103 units sold, 139 units sold in 2013 and 122 units sold in 2014. This means there was a 35% increase from 2012 to 2013, a 12% decrease from 2013 to 2014 and an overall increase of 18% from 2012 to 2014. The average sold price in 2013 was 1% higher than in 2012 and 11% higher than in 2014. Overall, the average sold price was 10% higher in 2012 than in 2014. The average days on the market in 2013 saw a positive decrease of 12% from 2012 and then dropped an additional 1% in 2014 for an overall decrease of 13% from 2012 to 2014.
Conclusion? Brunswick County has seen overall more listings sold in 2014 compared to 2012 but there was a noticeable decrease between 2013 and 2014 and the average sold price also noticeably dropped from last year. The positive outcome that sellers will love, are fewer days spent sitting on the market. Stale inventory will on average sell for less than a home fresh on the market in addition to having fewer showings and interest than a just listed home. While we hope that the spring and summer months will bring more buyers to the market, based on the figures above, it is possible that we will see less homes sold in Brunswick County compared to previous years in the upcoming months. The fewer days on the market can possibly bring more sellers to the table, resulting in a flood of inventory or the lower selling prices could convince some sellers to hold off until the market improves. This is definitely a case of time will tell.
Knowing when to buy or when to sell is always a balancing act. You can sell today but make less money than if you sold tomorrow. Likewise, you can pay more today than you would tomorrow. Even asking members of Team Gale where the market is headed this year provided several different responses, some say the market will not see the 12% gains of 2013 while others say prices will increase 3-5%. Because markets can and do vary greatly within a few miles, it's always best to ask for advice on your particular property or situation. If you are in the market to buy or sell, please contact Team Gale for your own personalized market analysis.
Posted in Buyer Tips, Market Reports, Seller Tips on Feb 18, 2014