Unparalleled Exposure!
Team Gale has had incredible activity online this summer.
Our listings get enhanced and promoted across dozens of third-party real estate sites, as well as on our Team's various social media platforms.
REALTOR.COM alone produced this traffic: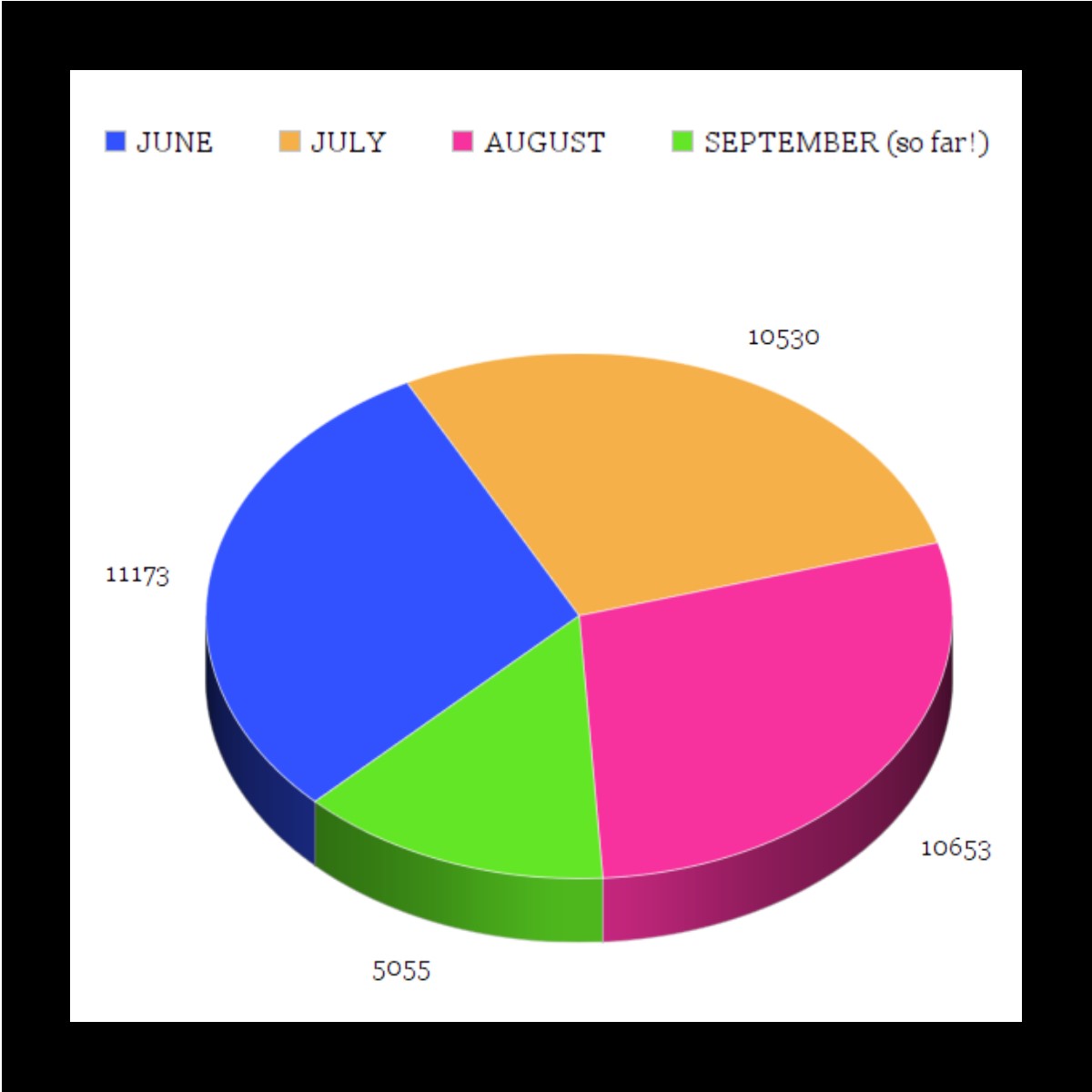 Not all realtors are alike, and not all realtors can deliver this kind of activity!
If you've been on the fence about selling your home, call Team Gale today for a complimentary market analysis of your property. Our agents are on duty daily at 910-541-1212
Posted in Market Reports, News You Can Use, Team Gale on Sep 21, 2016